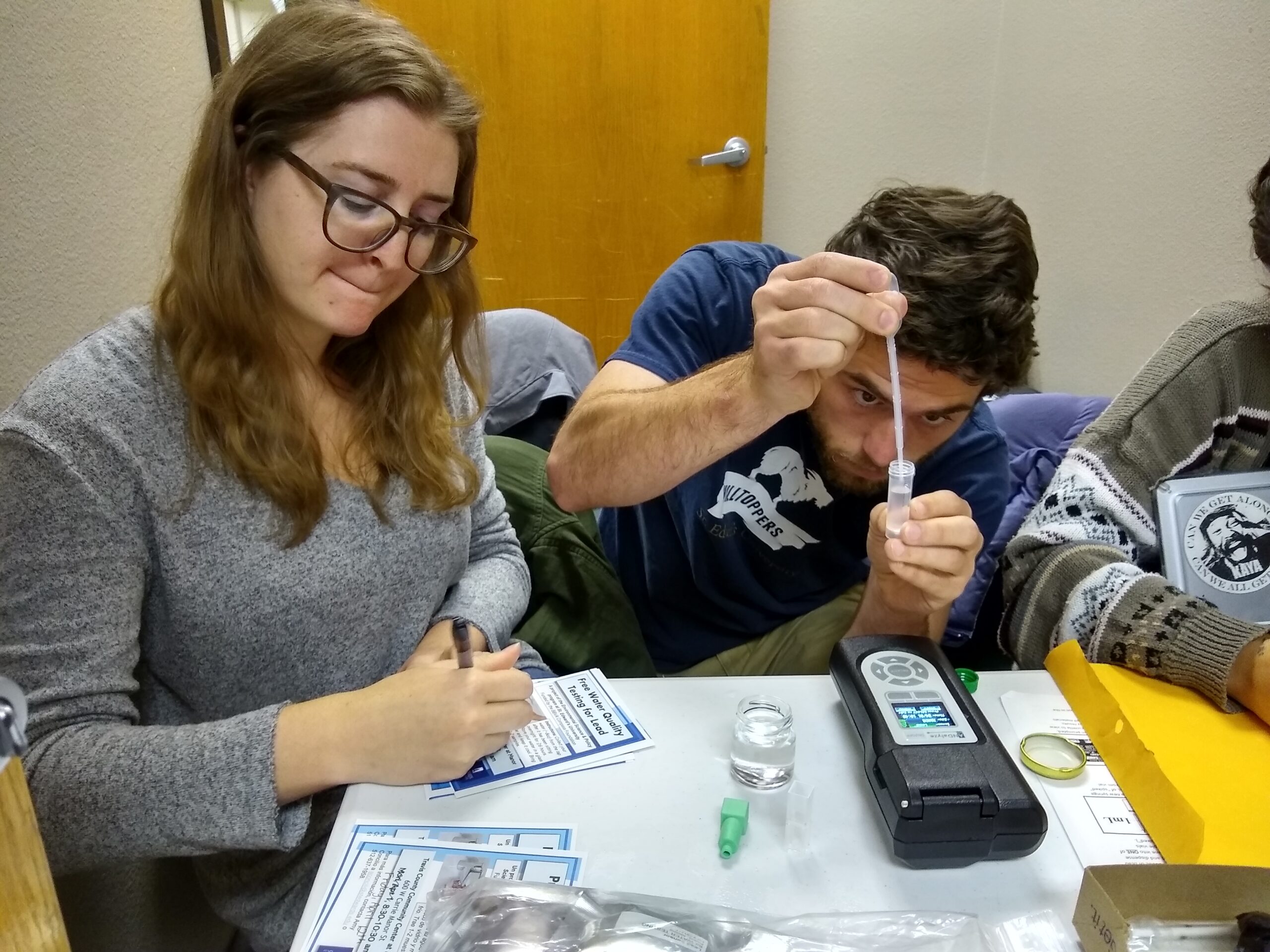 IMG_20190401_095240538_HDR
The 2015 public health crisis caused by lead contamination in drinking water in Flint, Michigan called attention to the problem of aging infrastructure in U.S. water delivery systems and subsequent human health impacts. Investigations have since revealed that elevated levels of lead and copper in drinking water may be relatively common in the U.S., particularly in rural communities served by small utilities or where households draw their water from individual wells. Residents served by small utilities are often responsible for testing their own water, but this can be expensive and difficult to interpret. Further, many of the heavy metal exceedances have occurred in low income communities, where people may be least prepared for these additional costs. Universities like St. Edward's can play an important role by screening water samples for lead in at risk areas, free of charge, while providing students with opportunities to develop science communication and laboratory skills.
I initiated this community-service project in 2018 as part of the Environmental Science and Policy Program with funding from St. Edward's University's Technology for Innovative Learning & Teaching Pilot Project Grants and the BBVA Compass Foundation's Community Giving program. Over the past several years, students enrolled in my Chemistry in the Environment class have provided free water quality testing at community centers around Travis County. To limit the spread of COVID-19, St. Edward's University campus is currently under a partial shut-down and we are unable to provide in-person testing events. However, this project is on-going! We are happy to provide this service free-of-charge for residents of Travis County, but samples must now be mailed to the university or dropped off at a Travis County Community Center.
If you would like to get your water tested for lead, free-of-charge, please fill out this brief form and we will contact you with instructions on how to collect and send your sample.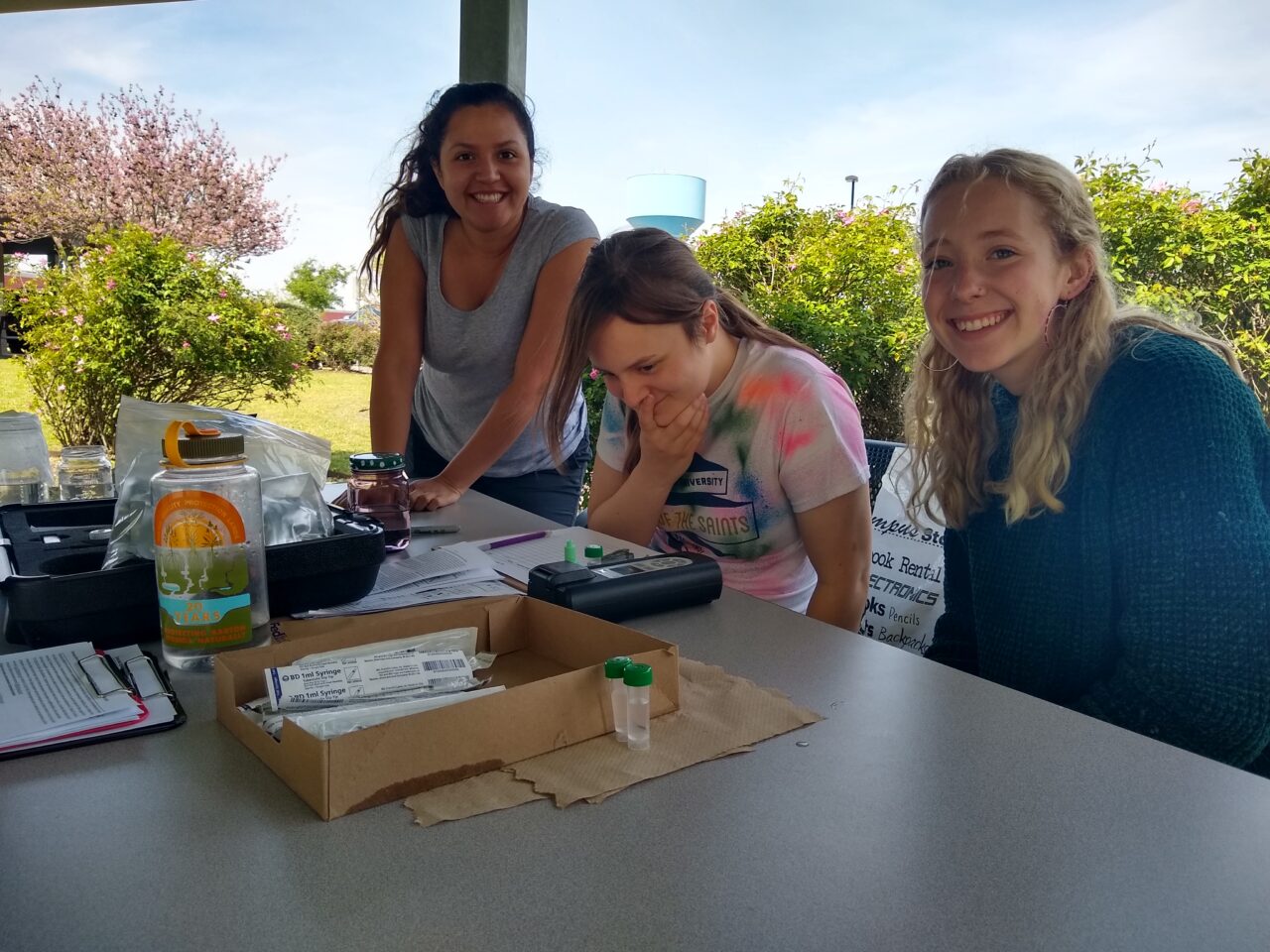 For more information about the risks of lead and ways to reduce your exposure, see our outreach poster here: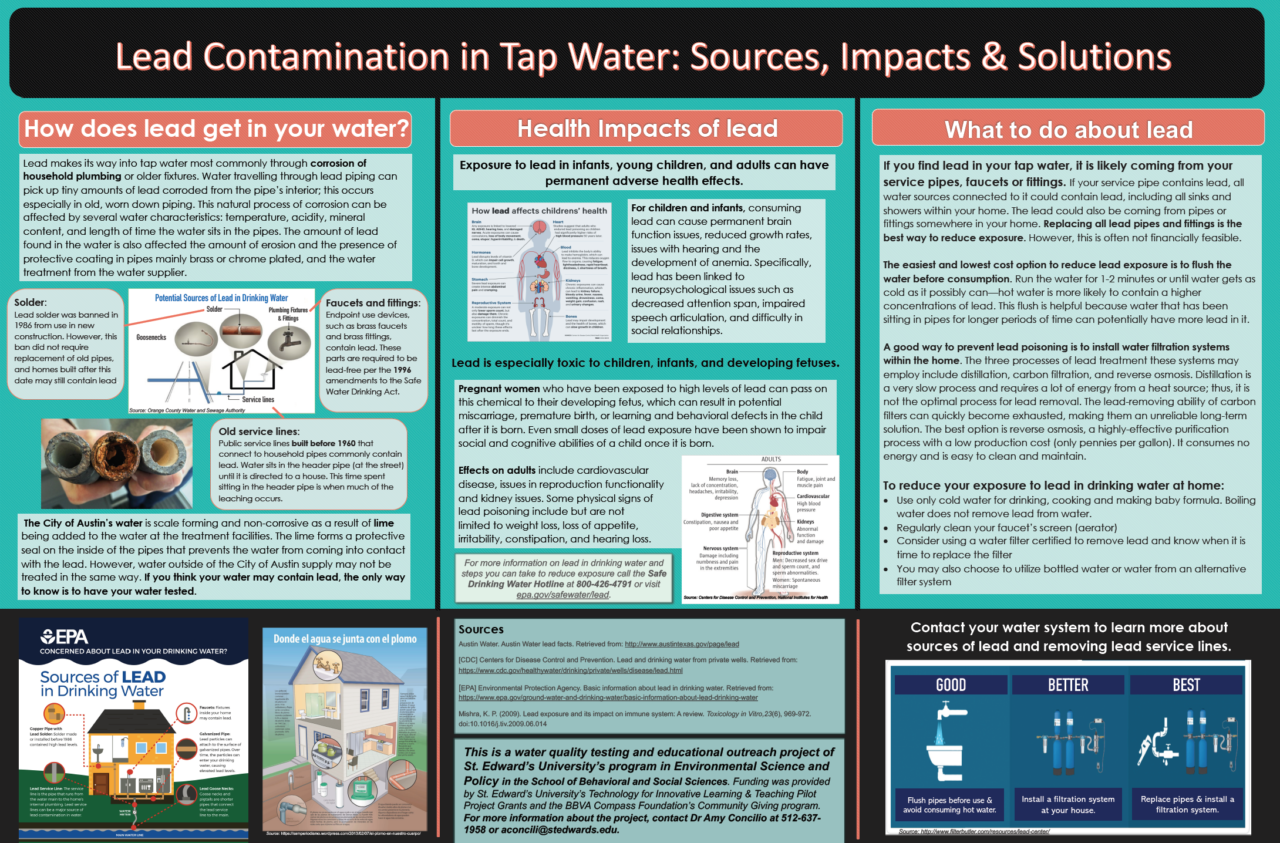 Finally, you can download a brochure about the program here.
For more information on lead in drinking water and steps you can take to reduce exposure call the Safe Drinking Water Hotline at 800-426-4791 or visit epa.gov/safewater/lead.